2021 Sunbeam's Carol of the Bells performance

Our Lighting of the Green event was carefully put together over a span of several weeks by Sunbeam's Outreach Staff and took place on the evening of December 8th 2021. Although the air was chilly, those that were in attendance either virtually or in person created a warm and festive environment for all to enjoy.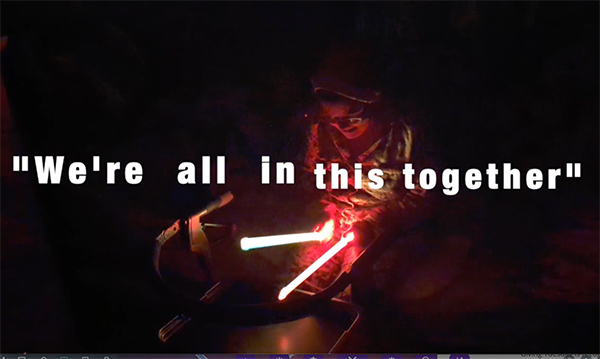 Several activities were planned which made for an exciting night which staff, people served, and their families were able to take part in the fun!
Activities included a drum fit performance activity performed by our several of our people served including Sherryl, Monika, Jen, Rosie, Beth and Melissa who played along to Carol of the Bells. The lighting of our decorations took place promptly at 6pm at our Kingsway location which really helped to set tone for the music caroling and snacks that followed.
Although capacity was limited due to social distancing safety measures, it was sill great to see everyone in attendance enjoying this annual holiday tradition. A big thank you goes out to everyone who worked so diligently to make this 2021 Lighting of the Green event a success and we hope to see many more people celebrate with us next year!