Sunbeam Community Living Services
Sunbeam Community Living Services serves individuals of all ages, having a variety of abilities and needs in our residential group homes, respite programs, day program, passport services, summer camp, and other therapeutic services and amenities.
The People We Serve
The people we serve have a wide variety of unique strengths and capabilities, and require varying levels of support to enrich and enhance their quality of life.  In addition to our commitment to serving exceptional individuals with developmental disabilities,Sunbeam also provides specialized programs for people who are living with complex needs that require medical, technical and/or behavioural supports.
Community Living Supervisors
Sunbeam's dedicated and experienced team of Community Living Supervisors are responsible for leading and collaborating with our front line direct support professionals in supporting the care and support needs of all person-served in our Community Living programs.  Each Supervisor is also very involved with Person Centred Support Planning with our clients, their families, and our staff teams who are invested in meeting or exceeding the needs and goals of our persons-served.
Should you have any questions related to a particular program area in Community Living Services, please contact any one of our Community Living Supervisors (main reception:  (519) 893-6200) who will be happy to be of service.
Amanda Ficca, Manager, Community Living Services
Kaylee Best, RN Nurse Manager
Erika Gardiner, RN Nurse Manager
Heather Leisegang, Manager, Clinical Services & Supports
Residential Group Homes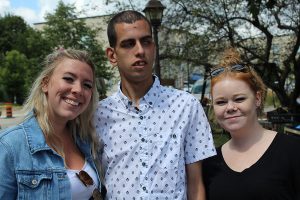 Sunbeam provides specialized residential care and supports to meet the diverse and evolving needs of the persons served at our residential group homes. With residential locations across Kitchener, Waterloo, Cambridge, and St. Jacobs, each home is staff with competent, committed and well-trained professionals, including both direct support professionals and in some cases, registered nursing staff where clinical support is required for persons with medically complex conditions. Indoor and outdoor spaces are designed to achieve a comfortable, home-like environment, while at the same time incorporating appropriate functionality, accessibility and safety features. The availability of in-home recreation / socialization activities, as well as community outings is complemented by the opportunity to attend Sunbeam's Community Day Program, providing variety and choice to the people we serve. Activities and supports in the residential program are tailored to meet the interest and needs of each resident.
Access to our residential care homes is coordinated through Sunbeam Developmental Resource Centre (for children) or through Developmental Services Ontario Central West Region (for adults).
Day Programs & Drop-In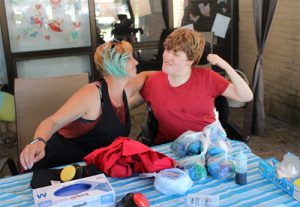 Sunbeam also offers an on-site Day Program at our Kingsway Drive location. The Sunbeam Community Outreach Day Program normally operates Monday through Friday from 9:00 a.m. to 3:00 p.m. throughout the year (except holiday and summer shutdown periods.) Our focus is on developing daily living skills as well as sensory, leisure, social, and recreational skills, by offering a variety of activities, including community outings, volunteering, life skills, educational and learning opportunities, and special events. We also offer drop-in activities that can be accessed without cost.
Passport funding can be used to purchase daytime support at our program. Additionally, referral can be made through Developmental Services Ontario Central West Region for Ministry-funded "vacancies".
Specialized Services at Kingsway Drive
Sunbeam operates both a Dental Clinic and Seating Clinic at our Kingsway Drive location. A consulting dentist and dental hygienist provide assessment, preventative, and restorative treatment to people we support in our care homes, and on a limited basis to people living with their families or other agencies in our community.
Sunbeam's Seating Clinic provides assessment and prescription of wheelchair and other adaptive devices. These are based on a complex care assessment that is provided through our team. This is available to people who live in our residential programs, participate in our other programs and services, and on a limited basis, to community clientele.
Therapeutic Services and Amenities
We offer a wide range of fully-accessible recreational and sensory resources at our Kingsway Drive location. They can be scheduled for use by individuals, families, groups, and agencies (as well as people who participate in our other programs.)
Many of these resources can be reserved or scheduled at a nominal fee. Please contact Client & Community Program Bookings for more information. Click on each thumbnail for more images of our facilities.
Click on each thumbnail for more images of our facilities.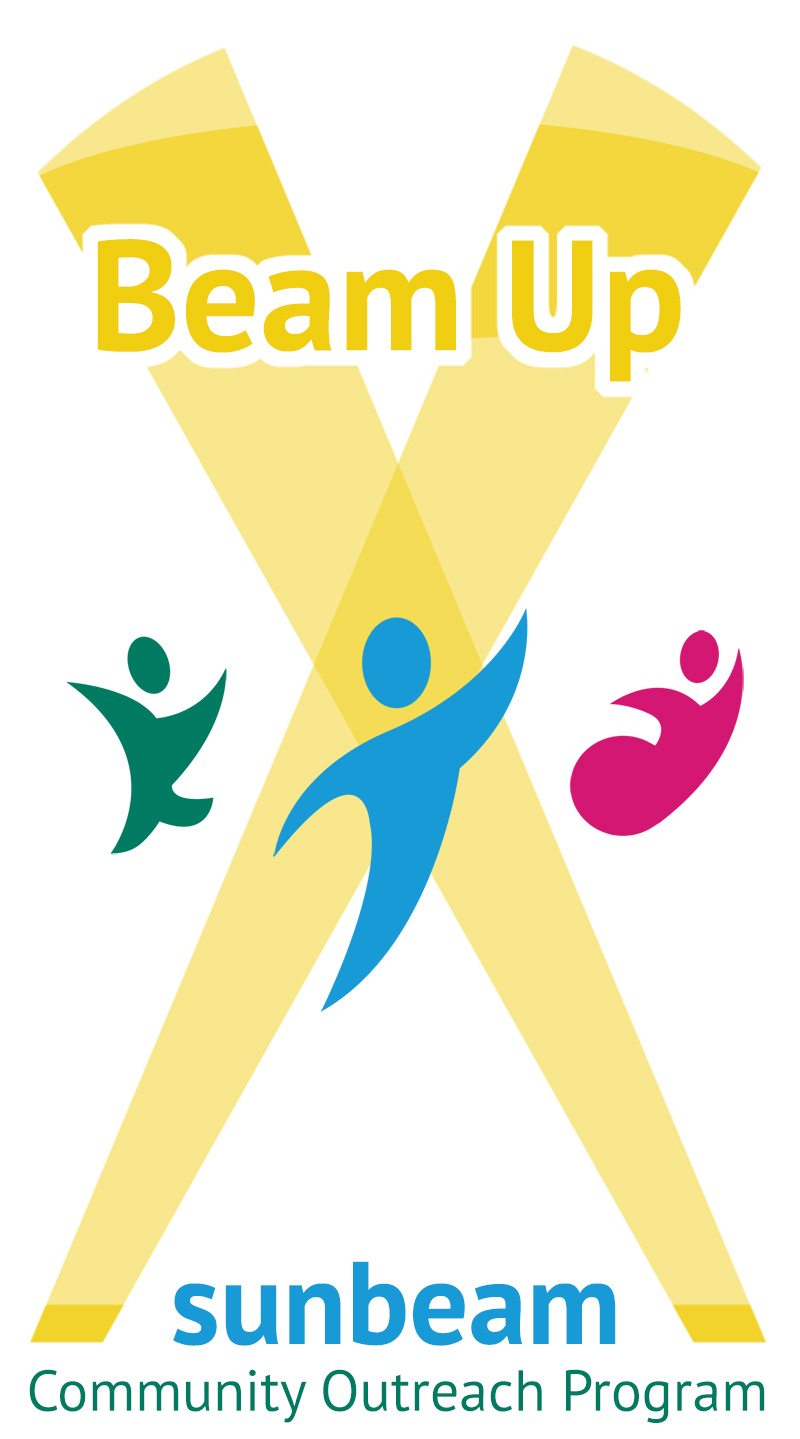 Sensory Room
Our latest addition – A large Snoezelen-style area provides sensory stimulation as well as many interactive audio and visual components.
Snoezelen Room
A multi-sensory environment built by community donors was Southwestern Ontario's first, and provides sensory stimulation within a calm, relaxing setting.
Therapeutic Pool
A 20 X 40 foot fully 'stepped' and 'lift' accessible pool is kept at a therapeutically warm temperature to promote muscle relaxation.
Snoezelen Spa
Canada's first, combines the effects of the Snoezelen Room, within the therapeutic context of a whirlpool/hot tub.
Adventure Room
Our refurbished gym, is a large day program area well suited to small and large group activities. We have integrated A/V and projection equipment available for use.
LifeSkills Room
This room replicates an 'apartment' setting most suitable for training of the activities of daily living and is a primary day program environment for clients. This is a totally separate area from 'The Apartment' and 'The Loft' which are used for weekend respite support.
Classrooms
Our three versatile classrooms are integral for our Day Program, Passport Events & other activities.
Dental Clinic
Our Consulting Dentist and Hygienist provide routine and urgent dental care services for individuals from our Community Living Services programs as well as clients from the community.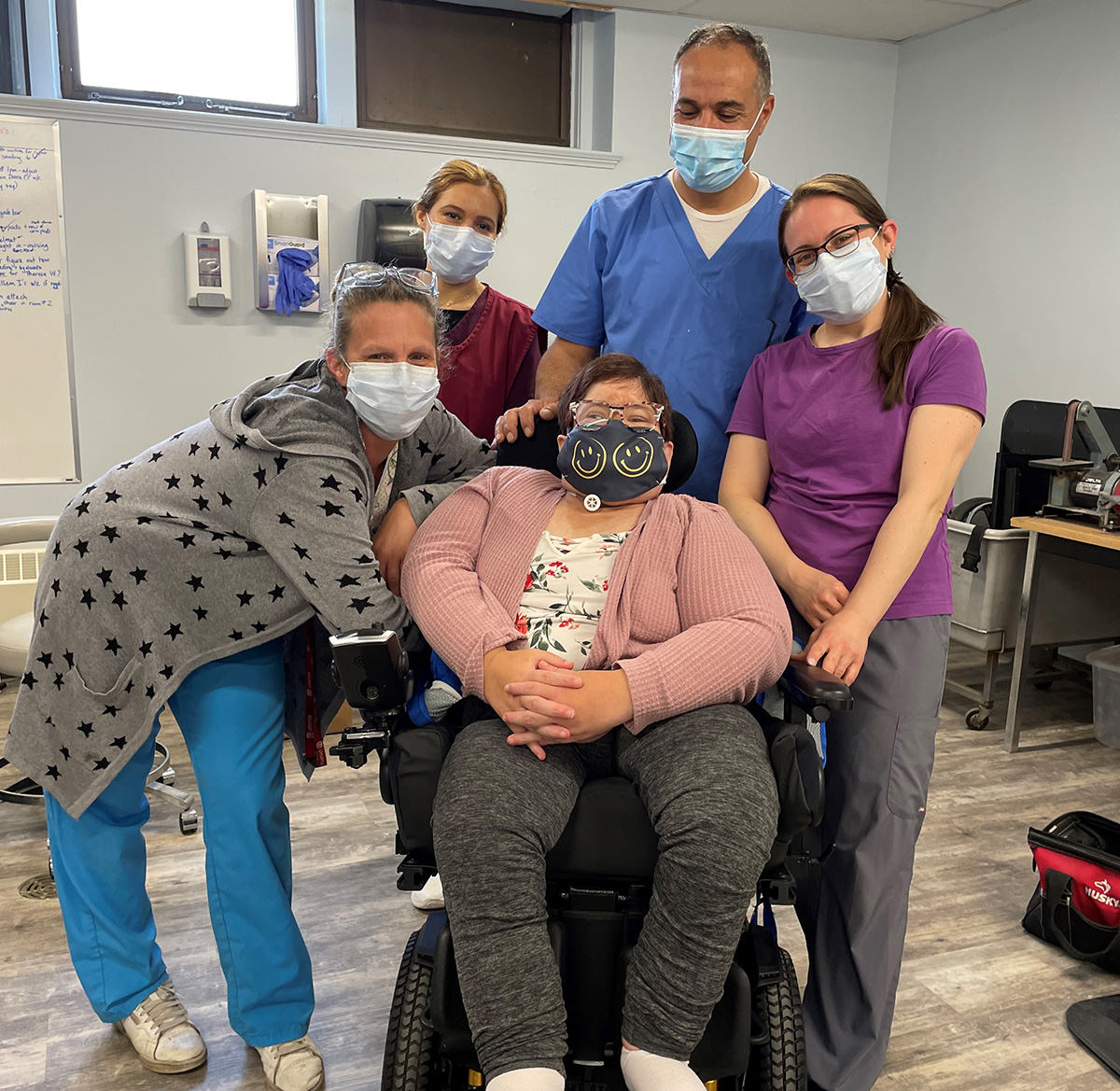 Seating Clinic
Offering therapeutic assessments and services to support individuals with customized solution enabling comfort and ergonomics, optimizing posture, breathing, eating and spinal alignment, while also alleviating pressure areas.  Creation of, or adjustments to custom made seating molds, with consultation regarding proper positioning. Our Complex Care Coordinator, and Consulting Occupational Therapist serve the needs of community and residential clients in our Seating Clinic.  Other supported products are walkers, standers, shower seats and commodes.