Governance and Leadership
Sunbeam Community & Developmental Services is governed by a voluntary Board of Directors.
The Board of twelve is comprised of a diverse group of skilled, talented and experienced community leaders who give generously of their time to attend Committee and monthly Board meetings. The Chief Executive Officer, Directors and Senior Managers are responsible for the day to day operations of the organization and report regularly to the Board of Directors.
Ben Spengen, President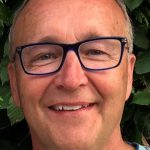 Ben joined the Sunbeam Board of Directors in 2015 and was appointed to the role of President in 2019 after serving two years as the Vice President and Chair of the Governance Committee.
Ben brings a deep understanding of the needs of the people served, the staff and the Sunbeam community as a whole. His eldest daughter Rebecca has an intractable seizure disorder and has lived at Sunbeam's Sims House since the home was built in 2004. Ben, Paula and their youngest daughter Anna, with the assistance of friends and family, have been active Sunbeam supporters.
Ben is passionate about quality of care, improving the life of others, and shares the organizational commitment to strategic growth.
Retiring in 2015 after a long career in management at a local RV manufacturer he now spends much of his time with his beloved daughters. His other interests include gym workouts, cycling, kayaking and mastering the game of golf.
Ben also happens to be well connected to the Big Elf from the North Pole, so should you visit Sunbeam for the annual Lighting of the Green Celebration, look closely….
Jeremy Legg, Vice President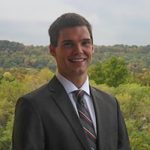 Jeremy joined the Sunbeam Board of Directors in June 2018 after being informed by a friend that there was an opening on the Board. The timing fit with a decision he had made to begin giving back to the community. His motivation to remain part of Sunbeam has been the passion he has witnessed of everyone involved in the organization.
Jeremy's background in consumer packaged goods with experience in sales strategy and category development at SC Johnson and Dare Foods has brought a forward-thinking perspective to the Board and an awareness of new community opportunities. Jeremy is currently on faculty at Conestoga College.
As opportunities presented themselves, Jeremy found himself involved with community organizations such as Woodstock Soccer Club, Crossing All Bridges day camp and Habitat for Humanity.
Although much of his spare time is spent with his wife and two young children, when Jeremy is able to grab a few moments to himself he settles down with a cup of tea and a book. He also enjoys running, resistance training and biking, sometimes with his son on his back.
Shamendree Naidoo, Treasurer

When Shamendree emigrated to Canada from South Africa, her goals included establishing a career, setting up a home, and social networking.  Having accomplished these, she felt something was missing.  Before coming to Canada, she volunteered to help support others in the community.  It gave her insight into the challenges people experience and helped shape her life.  In her own words "I feel good when I help others". When she heard about the work that Sunbeam does, she knew immediately she wanted to be part of it.
Shamendree is a Senior Accountant and brings vast accounting and auditing experience to the Board of Directors.  She is also Chair of the Finance Committee. She says, "Having volunteer experience from a country which has far less resources, helps me focus not only on what makes the most financial sense, but also how decisions we make affect the people we serve".
She trys to combine experience with compassion when difficult decisions need to be made and believes that a balanced approach is needed for the success of the Board and the Organization.
Shamendree and her husband have a very special 1-year old boy, and when she is not working or volunteering at Sunbeam, her little toddler keeps her occupied with the remainder of her free time.  She also has a passion for cooking and baking, and especially in decorating cakes.
When she first joined the Board of Directors, she did not realize the extent of work Sunbeam does, and the people it serves.  She is very proud to be part of something that is so special and rewarding.  She has met amazing staff, dedicated Board members, and the remarkable clients that Sunbeam Community & Developmental Services, serves.
David Otto, Director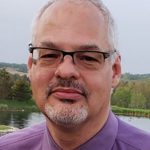 David joined the board in June 1992 and is a member of the Finance Committee. He was previously the Treasurer of the Board, Chair of the Finance Committee and from June 1998 to June 2000 held the role of President.
As a CPA David brings a strong background in finance to the board that helps ensure the financial strength of Sunbeam.
A desire to support those less fortunate and learn from people in other disciplines brought him to our board. He enjoys the opportunity to learn from other members as they work as a team to tackle issues that make the organization better.
David was previously a Board Member and the Chair of Finance Committee at Fellowship Christian School and has volunteered in the community with United Way, the Food Bank, Habitat for Humanity, and his church.
Before retiring on January 1, 2020 he spent 8 years at Ernst & Young (EY) and 26 years at Manulife Financial.
David lives in Kitchener with his wife Lorraine and his four children. He enjoys traveling, gardening, cooking and going to the gym.
Susan Russell, Director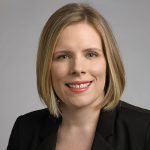 Susan joined the board in September 2019. She was looking for an opportunity to give back to her community and Sunbeam was a good fit. Susan is a member of the Finance Committee and brings over 10 years experience in conducting audits in the not for profit sector.
She has a wealth of knowledge to share and here insights will be beneficial in our quest to better serve our community.
Susan is currently the Senior Manager of Accounting & Assurance at BDO Canada LLP in Waterloo.
She is married with 2 sons ages 6 & 9.
In her spare time she enjoys reading and spending time with family and friends.
Mark Schneider, Director
After 25 years of volunteering with the Optimist Club of Stanley Park in Kitchener, Mark decided that it was time to look for a new volunteer opportunity.  That opportunity presented itself in 2013 when the then President of the Sunbeam Board of Directors asked Mark to join the Sunbeam Board.  Mark accepted the offer and has been a member of the Sunbeam Board of Directors ever since.  As well as being a Board member, for the last few years Mark has been the Chairperson of the Governance Committee.
During the daytime, and now in his 41st year as a senior Human Resources leader, Mark is one of two Assistant Managers of Employee and Labour Relations at the Upper Grand District School Board.
Mark is married, with 4 children and 4 grandchildren.  In his spare time he and his wife enjoy hiking, camping, biking and multi-week long distance motorcycle touring.
Krista Trow, Director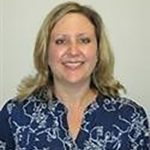 Krista joined the Sunbeam Board of Directors in 2019 as Sunbeam's Vision, Mission and Values resonated with her when she was looking for a community opportunity that fit with her personal values in the areas of innovation and supporting individuals with disabilities.
Krista has been involved in fundraising activities for Heart and Stroke, Muscular Dystrophy Association and Hamilton Health Sciences as well as volunteering for the Healthy Snack program at her local school and children's ministry at her church.
She is currently the Integrated Manager of Discharge Planning for Grand River Hospital (GRH) and the Waterloo Wellington Local Health Integration Network (LHIN), a role she has held since April 2018. Prior to that she worked at Hamilton Health Sciences (HHS) for 16 years. She was a Speech-Language Pathologist in the Acquired Brain Injury (ABI) Program for 10 years, a supervisor in the ABI Program, and the Clinical Manager of the Integrated Stroke Program.
When not working Krista enjoys spending time with her husband and two sons, ages 10 and 13. They enjoy the outdoors and spend time camping, hiking or biking. For some time of solitude, she enjoys reading a good mystery novel and gardening.
Lynn Woodbeck, Director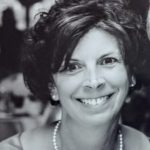 Lynn joined the Sunbeam Board of Directors in 2017. Through her work in the education sector, she had the opportunity to see the good work Sunbeam does to support children and adults with special needs, and their families.
With over 30 years in Education, as a teacher, Vice-Principal and Principal, Lynn recently retired. She has been involved with the Waterloo Minor Hockey Association, her daughter's dance studio, and the Waterloo Region Air Show, helping at the Veterans' tent.
She and her husband David are proud parents of two grown children and have one four-legged child. Lynn and her family love to travel and in the summer, spend a lot of time gardening and on their sailboat. Family meals and get togethers are a joy and celebration.
As both a parent and an educator, Lynn believes we need to celebrate the efforts and programmes we have at Sunbeam, in the importance of advocating for those who may not have a voice. Lynn also recognizes the importance of Board members asking the tough questions and looking at things from many perspectives.
Lynn views Sunbeam as a hidden gem in our community; one which needs to be honoured, celebrated and appreciated, and she feels privileged to give back to the community in her position as a Board member of Sunbeam
John Goerzen, Director
John Goerzen joined the Board of Directors, September 2020.  He has volunteered in the community in various capacities, including Ray of Hope, Big Brothers, the City of Waterloo's Citizen Committees and Professional Engineers of Ontario.
Semi-retired from a career in manufacturing and construction engineering, John remains engaged with his own consultant business and working part-time.  John and his wife have 2 independent adult children.
John has always enjoyed giving back to the community and looks forward to sharing his array of experience while serving on Sunbeam's Board of Directors.
Ann Marie Yantz, Director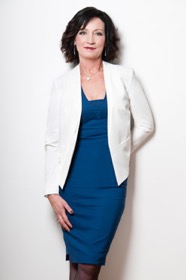 Ann Marie is an experienced paralegal from Kitchener, Ontario, and the first paralegal in Ontario to be appointed to the executive of a law association. She joined the firm Kelly & Co. in September 1997 and received her law clerk diploma from the Institute of Law Clerks in 2000 and became licensed as a paralegal by the Law Society of Upper Canada in 2008.
Ann Marie has provided per diem prosecution services for matters concerning the Provincial Offences Act for both Halton Region and the Ministry of the Attorney General. Ann Marie is a member of the Prosecutors Association of Ontario and an associate member of the Institute of Law Clerks. In 2013, Ann Marie became the first elected paralegal board member of the Waterloo Region Law Association, where she was a trustee and treasurer until 2017.
Mandi Sweiger, Committee Volunteer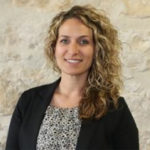 Mandi joined Sunbeam as a Committee Volunteer in September 2020, as she was looking for an opportunity to give back to the community she has called home for the last 20 years. Sunbeam, being a long-standing and prominent figure in the Waterloo Region, seemed like a great fit and a rewarding opportunity. Mandi's expertise in areas such as planning & forecasting, and audit & compliance, made the Governance Committee a natural choice to be a part of to share her expertise and insights to achieve the shared goals.
Mandi is currently the Senior Manager of Human Resources at Skyline Group of Companies in Guelph.
She is married with one daughter who is 2. In her spare time, Mandi is an avid reader, traveller, yogi, and runner, continuously training for her next Half-Marathon race!
April Moore, Committee Volunteer

April is a proud resident of Waterloo Region and loves her community which drives her commitment to participate and support through volunteering.
April currently works at Family and Children's Services of Waterloo Region, and volunteers in the areas of addictions and mental health and community engagement.  Having passion for system change made joining the Governance Committee at Sunbeam a natural choice.
"Spending time with my family is what brings me the greatest amount of joy, secondary to that; would be my love of food, and my passion for health and wellness".
"I think a hero is any person really intent on making this a better place for all people" ~ Maya Angelou