Governance and Leadership
Sunbeam Community & Developmental Services is governed by a voluntary Board of Directors.
The Board of twelve is comprised of a diverse group of skilled, talented and experienced community leaders who give generously of their time to attend Committee and monthly Board meetings. The Chief Executive Officer, Directors and Senior Managers are responsible for the day to day operations of the organization and report regularly to the Board of Directors. 
Brian Swainson, Chief Executive Officer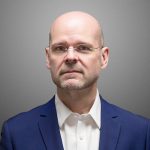 Brian has an extensive professional background in senior leadership positions across developmental services and healthcare, as well as in community services, and government.  Having studied, lived, worked and volunteered in Waterloo Region for over 30 years, Brian has a deep understanding of, and appreciation for the importance of not-for-profit services and supports in the lives of vulnerable individuals and their families in the local community.
Brian earned his master's degree from the University of Waterloo, bachelor's degree from the University of Winnipeg, and is also a designated accountant. Having achieved certification as a healthcare administrator through the AdvantAge Ontario provincial association, he was the sole recipient of the association's Long-Term Care Leadership Award in 2018.  He is also an alumnus of the Leadership Waterloo Region program, and recently completed the Public Sector Executive Leadership Institute Program through the Smith School of Business at Queen's University.
In addition to his career not-for-profit experience, Brian has served on not-for-profit Boards and Committees in a volunteer capacity, and for several years he served as a family home provider for an individual requiring intellectual, physical and emotional supports.
Denis Zikovic, Manager of Communications & Community Engagement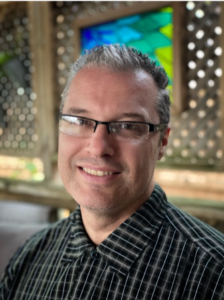 Sunbeam welcomed Denis as Manager of Communications and Community Engagement in October of 2021. Denis has several years' experience working in community outreach and coaching capacities, and extensive experience in administration, having previously worked with Employment Ontario programs, Conestoga College, Lutherwood, Northern Lights Canada, and the New Canadian Program. 
His work in Accessible Learning at Conestoga College coupled with lived experience supporting a family member on the Autism spectrum have resulted in a sincere passion for helping to improve the lives of families and individuals living with developmental disabilities. Needless to say, Denis' heart is in his work. 
When Denis is not working, he enjoys taking day trips and having movie nights with his wife Laura, and daughter Ashley. Denis is also very interested in music and is a talented drummer of 20 years. 
Katharine O'Brien, Executive Assistant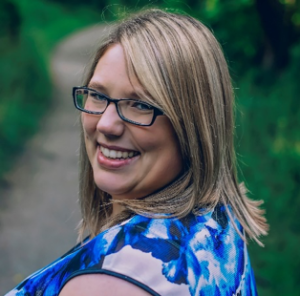 Katharine joined the Sunbeam team as Executive Assistant in September 2021. She has an extensive customer service background as well as working and volunteering with various not-for profit organizations in Waterloo Region. From a young age, Katharine had a passion for helping in her community.
Katharine holds two diplomas from Conestoga College from the Office Administration-Executive Program and the Dietetic Technician Program.
In her free time, Katharine enjoys spending time with her husband, furbaby, step-son and family. She enjoys camping, diamond painting, and volunteers with the Elmira Maple Syrup Festival Committee as Secretary and sits on the Pancake Committee.
Laura Thies, Chief Operating Officer
Deborah Gellatly, Manager, TAY Coordination, Compliance & Quality Assurance, Host Family Homes and Quality Assurance Measures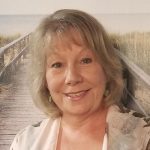 Deborah says "I have had the honour of working in the Developmental Services sector since 1987". She has always strived to advocate for individuals and ensure that the supports they receive are focusing on their wellbeing and hopes and dreams. She worked for Community Living Cambridge for 22 years supporting individuals to volunteer or work in the community; she also managed the Job Track program for 10-years and worked on the pilot project that introduced the new Application for Developmental Services and Supports, and became an Assessor for Developmental Services Ontario (DSO). She started working for Sunbeam Developmental resource Centre in 2017, and currently manages the Transitional Aged Youth Coordination Program, the Sunbeam Host Family Home Program, and the Continued Quality Assurance Department.
Tracy Erb, Director, Sunbeam Developmental Resource Centre
Neil Butler, Manager, Program Services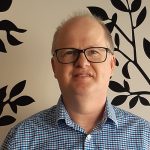 Neil supervises clinical services, (speech, behaviour, autism behaviour, Applied Behaviour Analysis, health care and social work, in addition to intake and Sunbeam Developmental Resource Centre administration. He is originally from St. John's Newfoundland and is living in this area for 20-years, while working for Sunbeam.
Neil has over 40 years experience working with people with Intellectual Disabilities and ASD, and has a degree in Master of Education (Counselling) and Bachelor of Science (Psychology).
Jen Shows, Manager, Service Resolutions / Solution. Coordinated Service Planning / FASD Coordination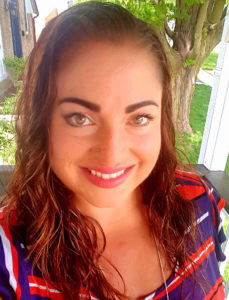 Jen has been working in the Developmental Services sector for 18 years, with 8 years in a leadership role.  Jen is dedicated to advocating for the rights and inclusion of people with disabilities to participate and contribute their value to the community they live in. Jen also has a passion for educating others, and has sat on both Regional and Agency Committees to develop and facilitate Healthy Sexuality and Abuse Prevention Education. Jen is excited to be joining such a welcoming and dynamic team, and looks forward to building collaborative partnerships within the Sunbeam Community, as well as providing exceptional service to the individuals, families and community we serve.
Lourdes Toro, Director, Community Living Services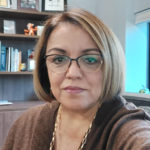 Lourdes is a foreign  trained physician with many years of experience working with people affected by HIV and AIDS in Mexico. As she settled in Canada with her family in 1998, her commitment to social causes brought her to the Developmental Services field; during the last 20 years she has worked passionately to promote social inclusion for people who have been labeled disabled. Her goal is to look for opportunities to build a community that values inclusion and recognizes that everyone has a contribution to make.
Lourdes' focus in her role as the Director of Community Living Services, is to continue with Sunbeam's long history of providing high standards of support to the important people who use our services, and to raise awareness so they can be seen as the contributing, valuable and important fellow citizens they are.
Heather Leisegang, Manager, Clinical Support Services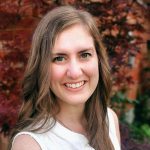 As an RN and Manager at Sunbeam, Heather provides support to our medically-fragile homes and to those who live and work there while engaging in agency-wide health services. She has worked in developmental services since 2008, and spent two years nursing in South Africa running a pediatric HIV/AIDS health clinic. She is a strong believer in holistic, evidence-based, person-centred care performed in a climate of care continuity. When Heather is not at work, she enjoys spending time with her husband and two daughters, going camping and hiking.
Kaylee Best, Nurse Manager
Nancy Plater, Director, Developmental Services Ontario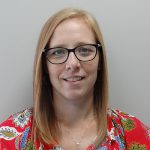 Prior to coming to work at Sunbeam Nancy worked as Director of Community Services with Kerry's Place Autism Services and Director of Residential Services with Niagara Support Services.  Her focus at Developmental Services Ontario (DSO) is to ensure a fair and equitable process is maintained for people applying for and receiving adult developmental services.  She is passionate about inclusion and participation for all which has led to her work at Sunbeam.  She is the proud mom of 2 young boys and enjoys spending lots of time being active outdoors!
Nancy Gilchrist, Manager, Developmental Services Ontario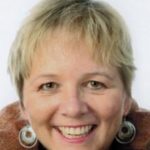 Nancy has been working almost 35 years in the Developmental Services and Mental Health sector in both front line and management capacities.  In her current role as Manager of Developmental Services Ontario Central West Region, her goal at the end of each day is to ensure that she and her team have provided the families, the individuals that they support and the service agencies, with the best possible service. In her spare time, she and her family enjoy travelling, spending time at their cottage, playing board games and enjoying their 2 pug dogs.
Tim Wilson, Chief Administrative Officer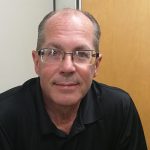 Prior to joining Sunbeam in 1989 Tim worked in retail banking and productivity improvement consulting. The focus of his role is supporting and coordinating Sunbeam's administrative departments in meeting the needs of the people we serve and our associated community.
Tim says 'Participating in the growth of our services and continually improving our organizational performance, continues to motivate our work'. Married to Laurie, they have a daughter in Calgary and a son in Waterloo. Outside of work Tim enjoys coaching Lacrosse, running, reading and going to their old family cottage.
Sana Ali, Manager, Finance Services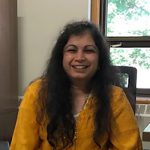 Sana Ali joined Sunbeam as a Manager, Financial Services in 2019. She is a CPA, CMA graduate with over 12 years of experience in the finance field. Sana helps senior management and Board of Directors in decision making, by providing them with accurate and up to date financial information and analysis.
She enjoys working at Sunbeam because of the great cause the organization works for. During her spare times, Sana enjoys spending time with family and friends.
Natalie Perna, Manager, People & Culture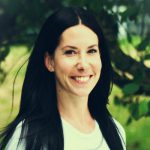 Natalie Perna is a graduate of McMaster University and Conestoga College and holds her CHRL designation from the HRPA. With over 10 years of broad-based Human Resources experience, her goal is to continuously improve the workplace for staff and for clients. Natalie loves what Sunbeam Community and Developmental Services does for individuals and families and is proud to be part of an organization with such a long standing reputation in the community in which she lives.
Phill Karasinski, Manager, Plant Operations
Ben Spengen, President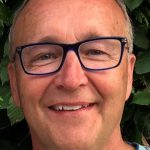 Ben joined the Sunbeam Board of Directors in 2015 and was appointed to the role of President in 2019 after serving two years as the Vice President and Chair of the Governance Committee.
Ben brings a deep understanding of the needs of the people served, the staff and the Sunbeam community as a whole. His eldest daughter Rebecca has an intractable seizure disorder and has lived at Sunbeam's Sims House since the home was built in 2004. Ben, Paula and their youngest daughter Anna, with the assistance of friends and family, have been active Sunbeam supporters.
Ben is passionate about quality of care, improving the life of others, and shares the organizational commitment to strategic growth.
Retiring in 2015 after a long career in management at a local RV manufacturer he now spends much of his time with his beloved daughters. His other interests include gym workouts, cycling, kayaking and mastering the game of golf.
Ben also happens to be well connected to the Big Elf from the North Pole, so should you visit Sunbeam for the annual Lighting of the Green Celebration, look closely….
Ann-Marie Yantz, Vice President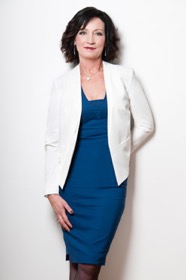 Ann Marie is an experienced paralegal from Kitchener, Ontario, and the first paralegal in Ontario to be appointed to the executive of a law association. She joined the firm Kelly & Co. in September 1997 and received her law clerk diploma from the Institute of Law Clerks in 2000 and became licensed as a paralegal by the Law Society of Upper Canada in 2008.
Ann Marie has provided per diem prosecution services for matters concerning the Provincial Offences Act for both Halton Region and the Ministry of the Attorney General. Ann Marie is a member of the Prosecutors Association of Ontario and an associate member of the Institute of Law Clerks. In 2013, Ann Marie became the first elected paralegal board member of the Waterloo Region Law Association, where she was a trustee and treasurer until 2017.
David Otto, Treasurer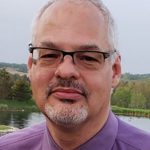 David joined the board in June 1992 and is a member of the Finance Committee. He was previously the Treasurer of the Board, Chair of the Finance Committee and from June 1998 to June 2000 held the role of President.
As a CPA David brings a strong background in finance to the board that helps ensure the financial strength of Sunbeam.
A desire to support those less fortunate and learn from people in other disciplines brought him to our board. He enjoys the opportunity to learn from other members as they work as a team to tackle issues that make the organization better.
David was previously a Board Member and the Chair of Finance Committee at Fellowship Christian School and has volunteered in the community with United Way, the Food Bank, Habitat for Humanity, and his church.
Before retiring on January 1, 2020 he spent 8 years at Ernst & Young (EY) and 26 years at Manulife Financial.
David lives in Kitchener with his wife Lorraine and his four children. He enjoys traveling, gardening, cooking and going to the gym.
Mark Schneider, Secretary
After 25 years of volunteering with the Optimist Club of Stanley Park in Kitchener, Mark decided that it was time to look for a new volunteer opportunity.  That opportunity presented itself in 2013 when the then President of the Sunbeam Board of Directors asked Mark to join the Sunbeam Board.  Mark accepted the offer and has been a member of the Sunbeam Board of Directors ever since.  As well as being a Board member, for the last few years Mark has been the Chairperson of the Governance Committee.
During the daytime, and now in his 41st year as a senior Human Resources leader, Mark is one of two Assistant Managers of Employee and Labour Relations at the Upper Grand District School Board.
Mark is married, with 4 children and 4 grandchildren.  In his spare time he and his wife enjoy hiking, camping, biking and multi-week long distance motorcycle touring.
Laura Holtom, Director
Susan Russell, Director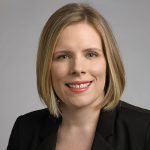 Susan joined the board in September 2019. She was looking for an opportunity to give back to her community and Sunbeam was a good fit. Susan is a member of the Finance Committee and brings over 10 years experience in conducting audits in the not for profit sector.
She has a wealth of knowledge to share and here insights will be beneficial in our quest to better serve our community.
Susan is currently the Senior Manager of Accounting & Assurance at BDO Canada LLP in Waterloo.
She is married with 2 sons ages 6 & 9.
In her spare time she enjoys reading and spending time with family and friends.
Krista Trow, Director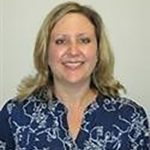 Krista joined the Sunbeam Board of Directors in 2019 as Sunbeam's Vision, Mission and Values resonated with her when she was looking for a community opportunity that fit with her personal values in the areas of innovation and supporting individuals with disabilities.
Krista has been involved in fundraising activities for Heart and Stroke, Muscular Dystrophy Association and Hamilton Health Sciences as well as volunteering for the Healthy Snack program at her local school and children's ministry at her church.
She is currently the Integrated Manager of Discharge Planning for Grand River Hospital (GRH) and the Waterloo Wellington Local Health Integration Network (LHIN), a role she has held since April 2018. Prior to that she worked at Hamilton Health Sciences (HHS) for 16 years. She was a Speech-Language Pathologist in the Acquired Brain Injury (ABI) Program for 10 years, a supervisor in the ABI Program, and the Clinical Manager of the Integrated Stroke Program.
When not working Krista enjoys spending time with her husband and two sons, ages 10 and 13. They enjoy the outdoors and spend time camping, hiking or biking. For some time of solitude, she enjoys reading a good mystery novel and gardening.
Michael Osmar, Director
Michael joined the Sunbeam Board of Directors in September 2021. A long time resident of Waterloo Region, Sunbeam's deep roots in the area and passion for community made the Board appointment a welcomed opportunity.
Michael has worked at Manulife Financial for 15+ years, holding a variety of roles including 10 years in a leadership position. In his current role he has accountability for teams supporting Development, Quality and Practices. Michael earned a BA in Economics from Wilfrid Laurier University and received a Risk Management designation (CRM) in 2020. 
Michael is married with 2 teenage children. He and his family enjoy camping during the warmer months in Bruce County.
John Goerzen, Director
John Goerzen joined the Board of Directors, September 2020.  He has volunteered in the community in various capacities, including Ray of Hope, Big Brothers, the City of Waterloo's Citizen Committees and Professional Engineers of Ontario.
Semi-retired from a career in manufacturing and construction engineering, John remains engaged with his own consultant business and working part-time.  John and his wife have 2 independent adult children.
John has always enjoyed giving back to the community and looks forward to sharing his array of experience while serving on Sunbeam's Board of Directors.
April Moore, Director

April is a proud resident of Waterloo Region and loves her community which drives her commitment to participate and support through volunteering.
April currently works at Family and Children's Services of Waterloo Region, and volunteers in the areas of addictions and mental health and community engagement. Having passion for system change made joining the Board of Directors and the Governance Committee at Sunbeam, a natural choice.
"Spending time with my family is what brings me the greatest amount of joy, secondary to that; would be my love of food, and my passion for health and wellness".
"I think a hero is any person really intent on making this a better place for all people" ~ Maya Angelou
Mandi Sweiger, Director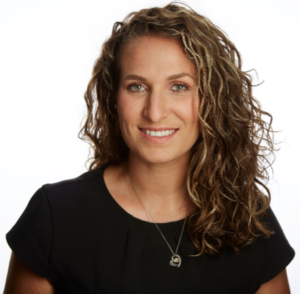 Mandi is a Director, HR Systems & Planning, with the Skyline Group of Companies, responsible for the design, implementation, and management of innovative HR systems that promote more efficient and accurate workforce planning, data analysis, and data management working in alignment with the governance standards and business strategy within the organization.
Mandi has previously spent 15+ years in operational HR management positions and was eager to continue to find ways to be involved in her community. She joined Sunbeam in 2020 and is currently an active Board of Director member and Finance committee member.
Mandi is a graduate of Business Administration from Wilfrid Laurier University, Mandi also holds a certificate in HR Management from Conestoga College, and has held a CHRL designation with the Human Resources Professionals Association (HRPA) since 2009.