Governance and Leadership
Sunbeam Community & Developmental Services is governed by a voluntary Board of Directors.
The Board of twelve is comprised of a diverse group of skilled, talented and experienced community leaders who give generously of their time to attend Committee and monthly Board meetings. The Chief Executive Officer, Directors and Senior Managers are responsible for the day to day operations of the organization and report regularly to the Board of Directors. 
Ann-Marie Yantz, President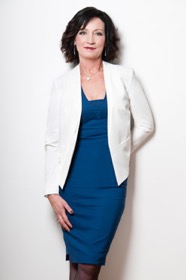 Ann Marie is an experienced paralegal from Kitchener, Ontario, and the first paralegal in Ontario to be appointed to the executive of a law association. She joined the firm Kelly & Co. in September 1997 and received her law clerk diploma from the Institute of Law Clerks in 2000 and became licensed as a paralegal by the Law Society of Upper Canada in 2008.
Ann Marie has provided per diem prosecution services for matters concerning the Provincial Offences Act for both Halton Region and the Ministry of the Attorney General. Ann Marie is a member of the Prosecutors Association of Ontario and an associate member of the Institute of Law Clerks. In 2013, Ann Marie became the first elected paralegal board member of the Waterloo Region Law Association, where she was a trustee and treasurer until 2017.
Laura Holtom, Vice President & Secretary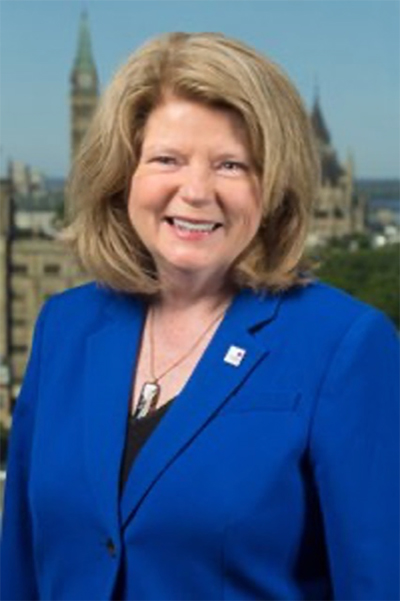 Laura Holtom joined the Board in September 2021.  She is a resident of Guelph and has found her first year on the Board to be extremely rewarding. Now serving as Vice President/Secretary.
Laura retired after 40 years working in Not for Profit Long-term Care Homes.  The majority of her service was at St. Joseph's Health Centre in Guelph; and Wellington Terrace Long-term Care Home in Fergus.   Ensuring deserving residents and families acquire quality services and care has been a priority.  Her clinical role in first half of her career was in Recreation Therapy; and in Administrator roles for last 20 years where she also served on a number of health care boards and committees. 
Laura is enjoying her retirement on the golf course, travelling, reading and embracing her creative side through quilting. 
Michael Osmar, Treasurer
Michael joined the Sunbeam Board of Directors in September 2021. A long time resident of Waterloo Region, Sunbeam's deep roots in the area and passion for community made the Board appointment a welcomed opportunity.
Michael has worked at Manulife Financial for 15+ years, holding a variety of roles including 10 years in a leadership position. In his current role he has accountability for teams supporting Development, Quality and Practices. Michael earned a BA in Economics from Wilfrid Laurier University and received a Risk Management designation (CRM) in 2020.
Michael is married with 2 teenage children. He and his family enjoy camping during the warmer months in Bruce County.
Chandelle Cormier, Director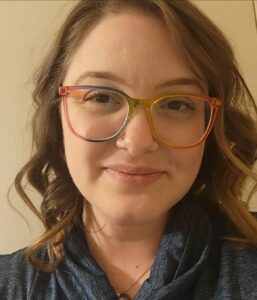 As a long-time resident of Kitchener-Waterloo, Chandelle has gained a rich understanding of the importance of not-for-profit services and their ability to empower their communities, as well as provide those in need with essential tools to grow, heal, and succeed. Chandelle brings to the table first-hand experience with Sunbeam, which allow her insight into how best Sunbeam's services can be utilized by the community.
Chandelle has over 15 years professional experience as a retail industry leader; proving repeatedly that she has a thorough understanding of both frontline customer service and people management; but also, comprehensive insight into employee mental health and the impact it has on successful businesses. She earned her diploma in Client Relations from Conestoga College, which has reaffirmed in her a lifelong philosophy of putting clients first.
Currently Chandelle is employed as Waterloo Region Manager, with jurisdiction over the Region's Collision Reporting Centres, where she works side-by-side with frontline law enforcement agents as well as the Ontario Ministry of Transportation.
Amanda Craig, Director
Amanda joined the Sunbeam Board of Directors in 2022.
Amanda is originally from Bell Island, Newfoundland, but has lived in the Waterloo region since 2005.  She has spent her career, working in various finance roles, most recently at BlackBerry and OpenText.  Amanda holds a Bachelor of Commerce and Bachelor of Arts from Memorial University of Newfoundland and received her CPA designation in 2013.
In her spare time, Amanda loves spending time with her family (including her two dogs) and friends, reading, and exercising. 
John Goerzen, Director
John Goerzen joined the Board of Directors, September 2020.  He has volunteered in the community in various capacities, including Ray of Hope, Big Brothers, the City of Waterloo's Citizen Committees and Professional Engineers of Ontario.
Semi-retired from a career in manufacturing and construction engineering, John remains engaged with his own consultant business and working part-time.  John and his wife have 2 independent adult children.
John has always enjoyed giving back to the community and looks forward to sharing his array of experience while serving on Sunbeam's Board of Directors.
Stacey Jayne, Director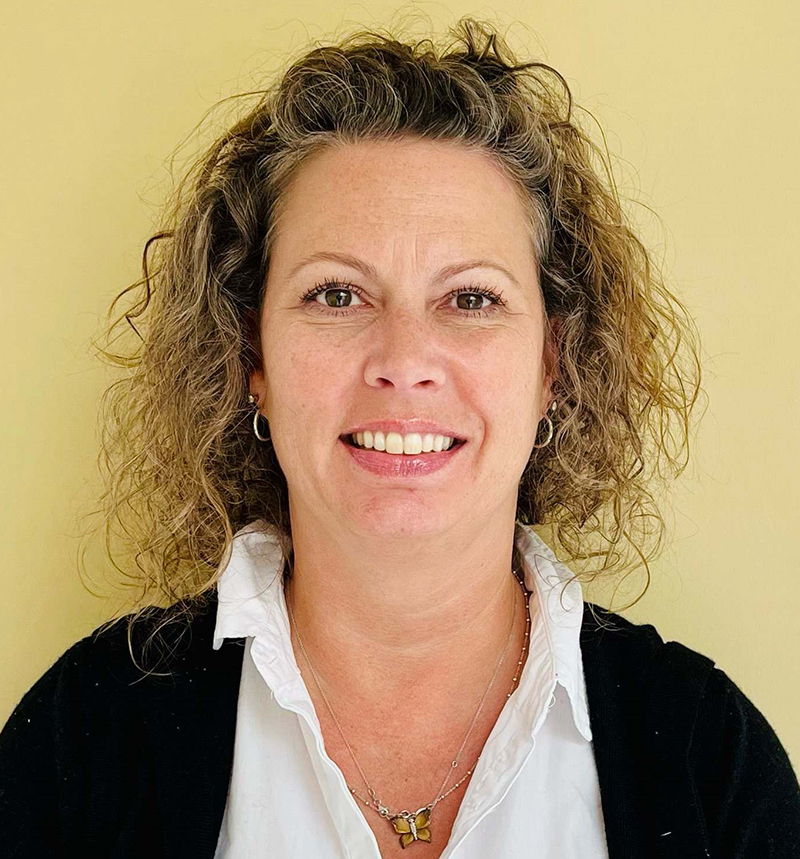 Stacey is a new member to the Sunbeam Board of Directors in 2022 and is looking forward to new experiences and new perspectives with an amazing organization that does so much for its community. Stacey has worked for 28 years in the non-profit sector with an organization that provides personal care to adults and seniors with physical disabilities. Stacey started out many years ago as an Attendant Services Worker, then moved to Human Resources, then on to Coordinator of all Community and Seniors program and is currently a Program Manager at Guelph Independent Living.  These many different roles have given her a wide range of perspectives which she is happy to be able to share with Sunbeam.
Stacey enjoys reading and spending time outside of work with her family and friends and her very furry dog, Axel.
Andrew Kelly, Director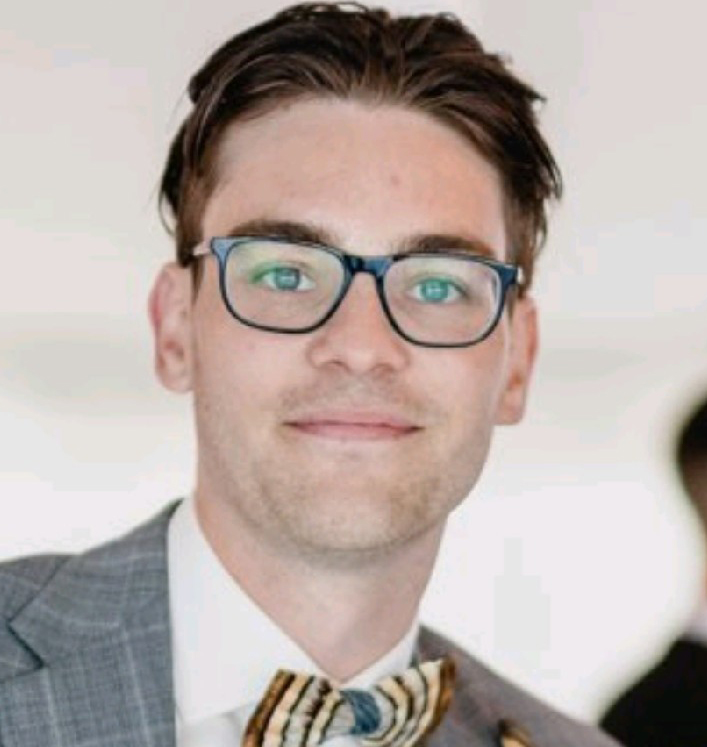 Andrew joined the Sunbeam Organization in 2021 as a member of the communications committee and has subsequentially joined the board as a director in 2022. As a life-long resident of Waterloo Region, the opportunity to join such an esteemed local organization focused on work within the community was more than welcomed.
Andrew graduated Queen's University in 2017 with an Honours Bachelor's Degree and has worked in various sales and marketing capacities for the past five years. Currently, Andrew is a partner in a wholesale distribution business which is based locally in Cambridge.
In his spare time, Andrew enjoys golf, and spending time at his cottage in the Saugeen Shores area. He currently resides in Kitchener with his long-term partner.
Susan Russell, Director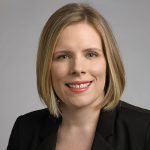 Susan joined the board in September 2019. She was looking for an opportunity to give back to her community and Sunbeam was a good fit. Susan is a member of the Finance Committee and brings over 10 years experience in conducting audits in the not for profit sector.
She has a wealth of knowledge to share and here insights will be beneficial in our quest to better serve our community.
Susan is currently the Senior Manager of Accounting & Assurance at BDO Canada LLP in Waterloo.
She is married with 2 sons ages 6 & 9.
In her spare time she enjoys reading and spending time with family and friends.
Connie Smith, Director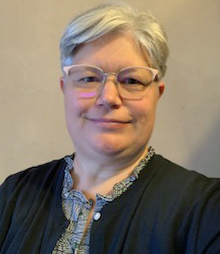 Connie is a proud wife, mother, daughter, Registered Social Worker, and Registered Early Childhood Educator.  As a full-time Professor in the Faculty of Community Studies at Fanshawe College in London, her goal is to instill acceptance and compassion in students from a wholistic and anti-oppressive lens.  Connie's passion towards inclusion evolved while raising a daughter with complex Autism into her adult years.
Connie's relationship with Sunbeam Community & Developmental Services can be considered one that has come 'full circle'.  When Connie moved to Waterloo in 2008, she requested the services of the Sunbeam Developmental Resource Centre (then known as DSRC) to assist with locating supports for her daughter as they were new to the Region.  The care and compassion Connie received from the staff at DSRC during that initial meeting encouraged Connie to return to university with a goal of achieving a Master of Social Work in order to support other families who have children with special needs.  This goal was achieved, and now that her daughter lives in one of Sunbeam's residential homes, Connie is using her spare time creating a support group for parents of children with special needs in Oxford County.
Becoming a Board Member of Sunbeam Community and Developmental Services is one way that Connie is 'giving back'. Having experienced some of the same challenges faced by the people and family members who the organization supports allows Connie to face decision making and advocacy at the Board level with compassion and understanding.
Outside of work, Connie enjoys spending time with her family, caring for her and her wife's pets (3 dogs and 2 cats), following the Toronto Blue Jays, and playing Virtual Reality.
Mandi Sweiger, Director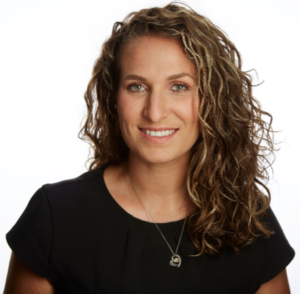 Mandi is the Vice President, Human Resources, with the Skyline Group of Companies, responsible for all aspects of human resources and office administration operations in providing full range of human resource management services, while ensuring a strong corporate culture focusing on our shared goal of creating meaningful value and an exceptional experience for our customers, our people, and our communities. Mandi has previously spent 15+ years in operational HR management positions and was eager to continue to find ways to be involved in her community. She joined Sunbeam in 2020 and is currently an active Board of Director member and Governance committee co-chair.
Mandi is a graduate of Business Administration from Wilfrid Laurier University and holds a certificate in HR Management from Conestoga College and has held a CHRL designation with the Human Resources Professionals Association (HRPA) since 2009.
Krista Trow, Director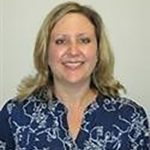 Krista joined the Sunbeam Board of Directors in 2019 as Sunbeam's Vision, Mission and Values resonated with her when she was looking for a community opportunity that fit with her personal values in the areas of innovation and supporting individuals with disabilities.
Krista has been involved in fundraising activities for Heart and Stroke, Muscular Dystrophy Association and Hamilton Health Sciences as well as volunteering for the Healthy Snack program at her local school and children's ministry at her church.
She is currently the Integrated Manager of Discharge Planning for Grand River Hospital (GRH) and the Waterloo Wellington Local Health Integration Network (LHIN), a role she has held since April 2018. Prior to that she worked at Hamilton Health Sciences (HHS) for 16 years. She was a Speech-Language Pathologist in the Acquired Brain Injury (ABI) Program for 10 years, a supervisor in the ABI Program, and the Clinical Manager of the Integrated Stroke Program.
When not working Krista enjoys spending time with her husband and two sons, ages 10 and 13. They enjoy the outdoors and spend time camping, hiking or biking. For some time of solitude, she enjoys reading a good mystery novel and gardening.