June 20, 2023 DSO Housing Forum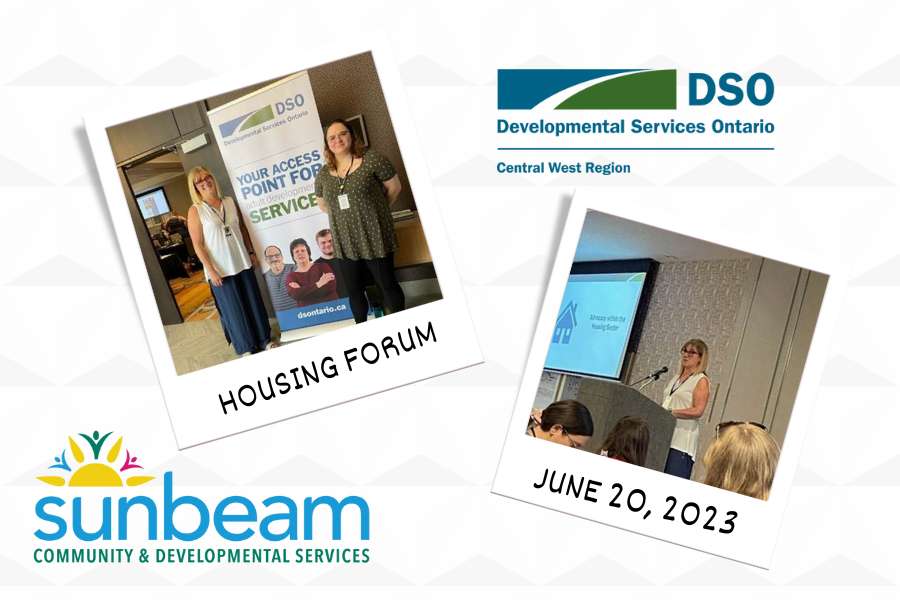 Developmental Services Ontario Central West Region (DSO CWR), Region of Waterloo, Waterloo Region Family Network (WRFN) and Extend-A-Family Waterloo Region hosted a Housing Forum on June 20, 2023, in Kitchener where people had the opportunity to learn about affordable housing options while navigating two systems, Developmental Services and Affordable Housing through the Region of Waterloo. 
The housing forum helped to answer questions for adults living with developmental disabilities who need or will be needing supportive and affordable housing. Christina Hall, Housing Navigator DSO CWR, shared information about her role and resources to assist people on their housing journey while the Region of Waterloo shared information about affordable housing options and the application process. 
During each presentation, there were many opportunities for people to ask questions. Various service agencies attended and set up information tables so individuals and families could gather information and ask further questions. Jessica Pearson (Service Navigator, DSOCWR)  provided more information, resources and answers at the DSO table.