Skyline Group of Companies Supports Sunbeam's Overnight Respite Programs

The Skyline Group of Companies has generously donated $5,000 this year to the Sunbeam Community & Developmental Services holiday appeal in support of Sunbeam's overnight respite programs. This donation was made possible through Skyline's 2021 "Season's Giving" campaign which helps families and communities across Canada.
Mandi Sweiger, Skyline's Director of HR Systems and Planning presented to the donation cheque to Brian Swainson, Sunbeam's Chief Executive Officer in front of the Sunbeam Kids Hub overnight respite home for children in Cambridge.  
The Sunbeam Kids Hub location offers essential overnight respite programming for children having medically fragile / technologically dependent support needs and / or children living with developmental disabilities.  Sunbeam's overnight respite program allows family caregivers the time to focus on much needed self-care. Such short-stay respite opportunities entrust the caregiving to Sunbeam, while allowing families the opportunity to recharge, find balance and reduce the likelihood of experiencing caregiver burn-out. 
Thank You to everyone at Skyline for recognizing the importance of caregiver respite for families of children having complex needs, and for your kind support of Sunbeam's overnight respite programs.
To learn more about giving the gift of "Me Time" this holiday season to a family in need, through Sunbeam's essential overnight respite services, please visit our holiday appeal blog.
To learn more about Skyline Group of Companies, you can view their website by clicking the link below.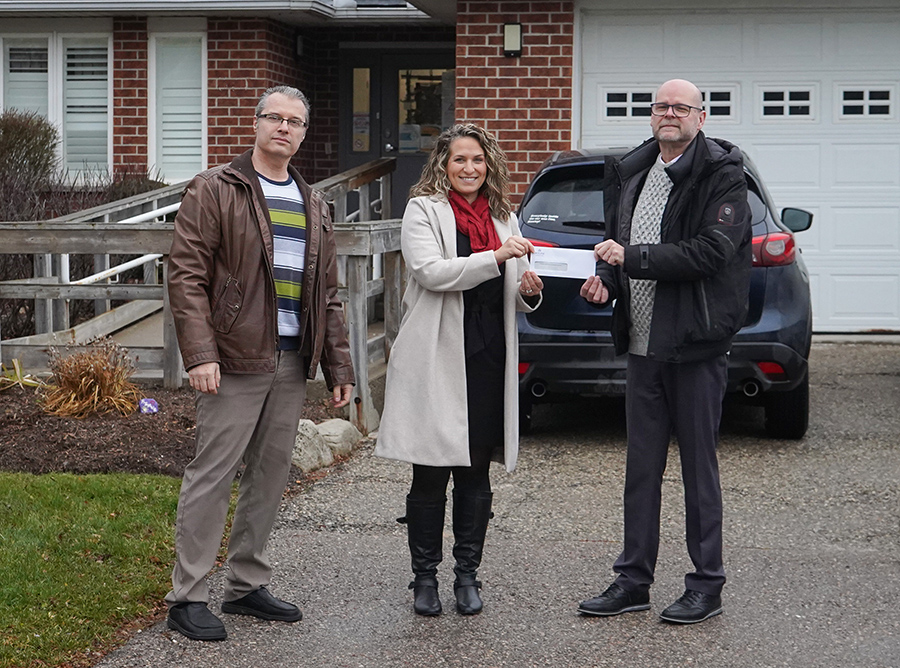 Denis Zikovic, Sunbeam's Manager of Communications & Community Engagement; Mandi Sweiger, Skyline's Director of HR Systems and Planning; Brian Swainson, CEO of Sunbeam, receiving the donation cheque from Skyline.