Employee Spotlight – Jessica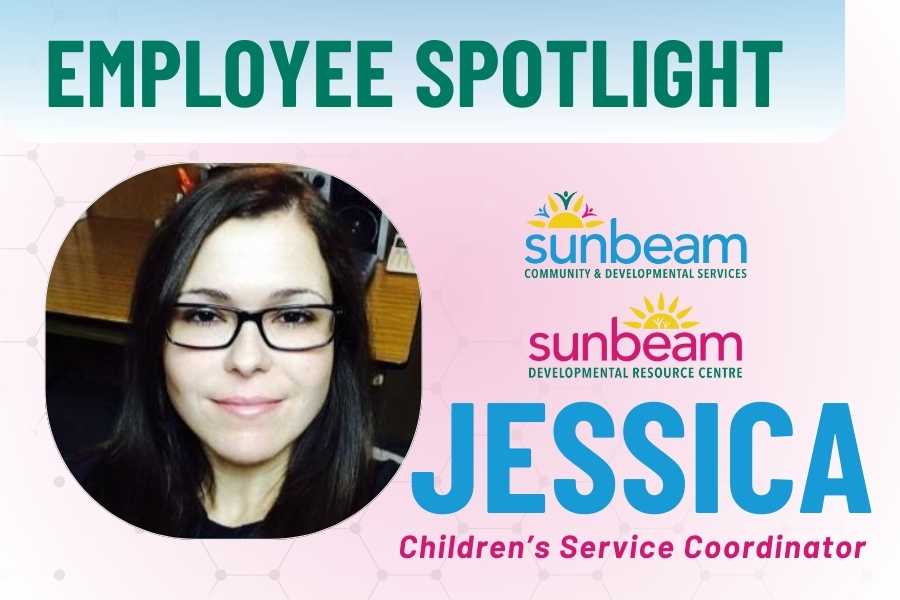 Sunbeam Community & Developmental Services is proud to have an exceptional team of professionals passionate about their work and the positive impact they create.
Meet Jessica! Jessica works as a Children's Service Coordinator at the Sunbeam Developmental Resource Centre (SDRC). Jessica has been employed with SDRC since October 2022, and she was thrilled to have the opportunity to share her experience so far.
"I am passionate about learning from and sharing knowledge with families as we navigate community services and support. It is a privilege to serve and support the families we collaborate with."
Working together, families share their stories, challenges and successes, and I take pride in earning their trust as they allow me to join in their journey to advocate for their child."
Click here to learn more about Sunbeam Developmental Resource Centre.