Pumpkin Cupcakes with Cinnamon Cream Cheese Frosting
Giselle Bauman from Day Program shared this awesome cupcake recipe she found on justsotasty.com. Enjoy this delicious treat just in time for Thanksgiving or Halloween…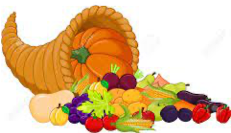 "These pumpkin cupcakes with cinnamon cream cheese frosting are the only pumpkin cupcake recipe you need. They're moist, extra soft, filled with pumpkin spice and topped with the fluffiest, creamiest frosting around. The perfect cupcake for fall!"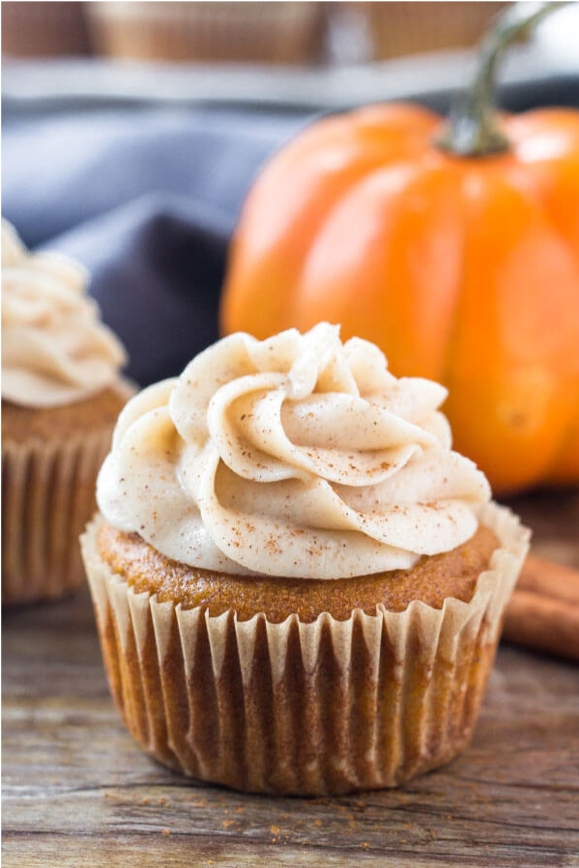 Author: 
Fiona Dowling
Servings: 18 cupcakes
Ingredients:
Pumpkin Cupcakes
1 ½ cups all-purpose flour
1 ½ teaspoons cinnamon
½ teaspoon ginger powder
¼ teaspoon nutmeg
1 teaspoon baking powder
½ teaspoon baking soda
¼ teaspoon salt
⅓ cup vegetable oil, or canola
¾ cup white sugar
½ cup brown sugar
2 large eggs
2 teaspoons vanilla extract
¾ cup pure pumpkin
⅓ cup milk
Cinnamon Cream Cheese Frosting
⅔ cup unsalted butter, softened
6 oz cream cheese
1 teaspoon cinnamon, I often do 1 ½
1 teaspoon vanilla extract
3 – 3.5 cups powdered sugar
1-2 tablespoons cream, as needed
Instructions
Pumpkin Cupcakes
Preheat the oven to 350F degrees. Line muffin pans with muffin papers, you'll end up with about 18 cupcakes.
In a medium bowl whisk together the flour, cinnamon, ginger, nutmeg, baking powder, baking soda and salt.
In a large bowl beat together the oil, sugars, eggs & vanilla extract until no lumps remain (about 1-2 minutes).
Mix in the pumpkin.
With the mixer on low speed mix in the flour mixture about ½ at a time alternating with ½ of the milk.
Spoon the batter into the prepared muffin pan, filling each about ⅔ full.
Bake in the center rack of your oven for 16-19 minutes, or until the tops feel slightly firm to the touch and an inserted toothpick comes out clean.
Cinnamon Cream Cheese Frosting
In a large bowl beat the butter until fluffy – about 2 minutes. Then beat in the cream cheese.
Add in the cinnamon & vanilla extract.
Beat in the powdered sugar about 1 cup at a time, starting with the mixer on low speed. If the frosting seems too thick, beat in the whipping cream 1 tablespoon at a time.
Frost the cooled cupcakes using a flat knife or piping bag.
***Store cupcakes in an airtight container at room temperature for 2 days, or in the fridge for up to 3 days.