Blondie Bars
RECIPE – by DANA PELKEY
Preparation:
Preheat oven to 350 degrees F
Whisk together all wet ingredients, and in a separate bowl mix together the flour and the baking powder
Add the flour mixture to wet ingredients
Fold in the chocolate chips
Pour the batter into a 8 x 8 baking dish, that is lined with parchment paper
Bake for 22-25 minutes
Let cool 30 minutes before cutting
Tips
If you have oats, you can place one and a half cups of oats in a blender or food processor to make the flour.
The Results
These Blondie bars will be a perfect combination of soft and chocolatey goodness!
Why I Love this recipe
This recipe is already vegan, but it can be easily made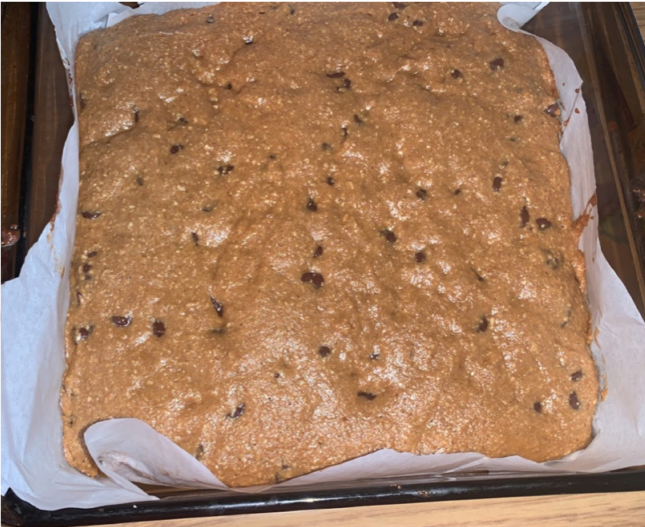 gluten-free by substituting normal oat flour for gluten-free oats. It is very simple to make, and still tastes great. They are soft and gooey! This recipe is inclusive to those with dietary restrictions and allergies, and any ingredients in this recipe can be swapped with a safer option, such as cashew butter swapped for sunflower butter. This recipe is also great because of how simple it is. It does not require any complicated steps that may be hard for some to do.
Submitted by: Dana Pelkey, WLU Student Blogger